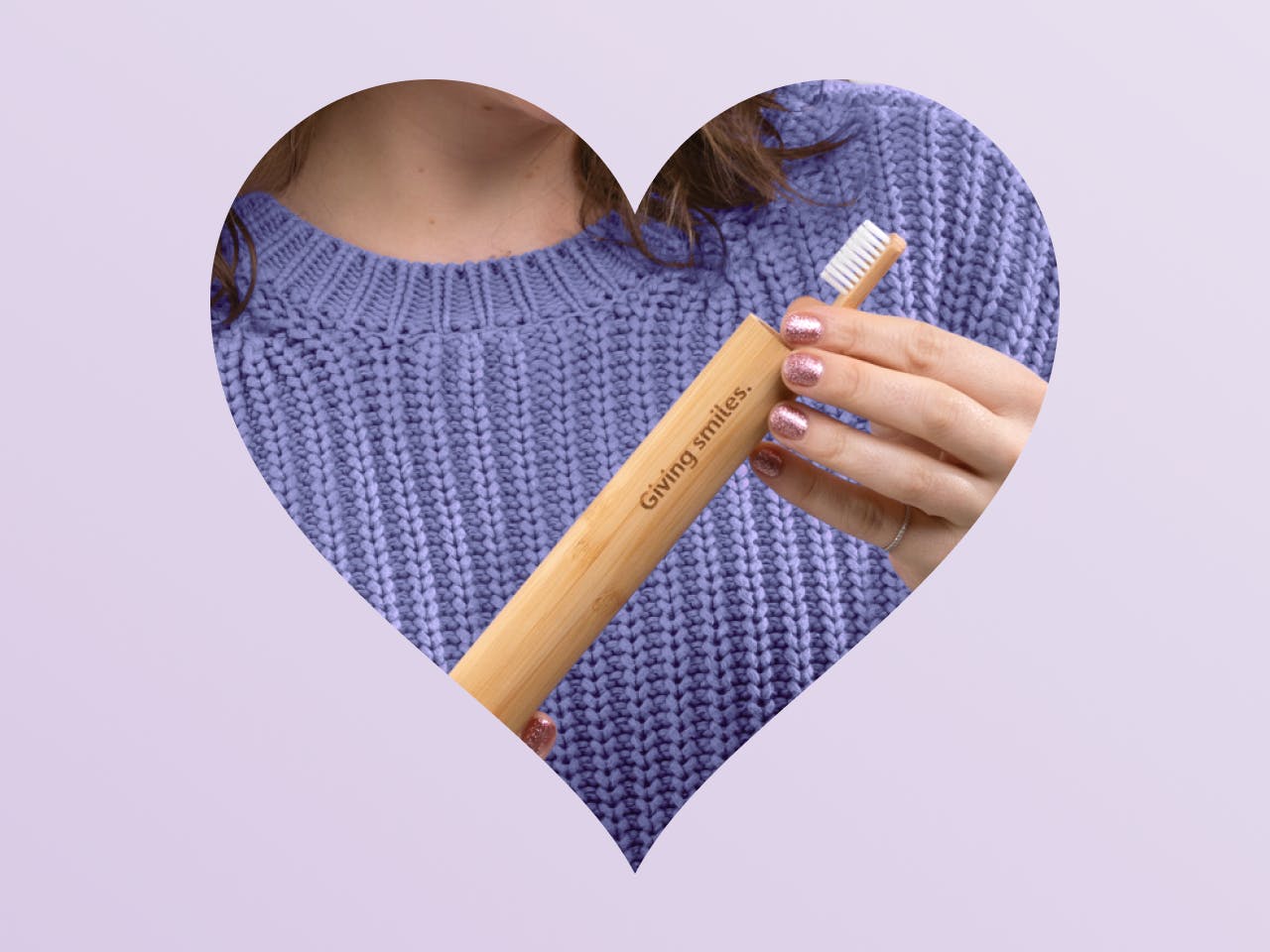 Oral care gifts that give back this holiday
By 4 min read
The holidays are here and it's time to start purchasing that special gift for your loved ones! No matter the occasion, a Pearlii gift will make it extra special. Not only will you be delighting your loved ones with eco-friendly oral care products, you will also be helping the vulnerable people and communities receive much needed dental care.
What's the big problem with dental care?
The lack of access to dental care is sadly still a global health issue. According to the World Health Organisation, it is estimated that oral diseases affect nearly 3.5 billion people around the world. Oral diseases can make life difficult (imagine feeling pain in your teeth every time you had a crunchy snack!) and even life-threatening in some cases.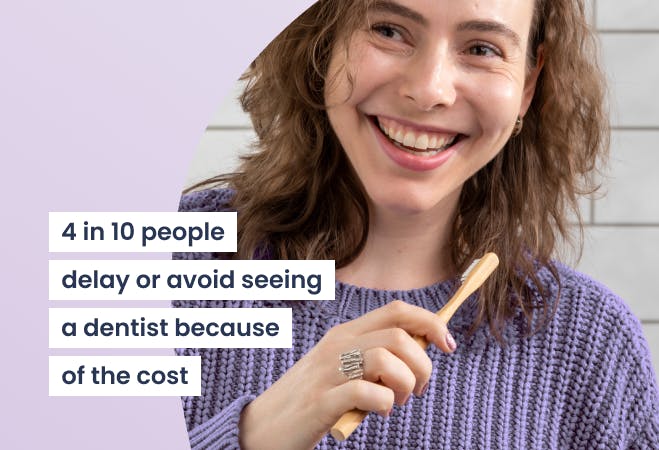 Despite having a world-class health-care system, not everyone can afford or conveniently access a dentist in Australia. This is mainly because dental care is not fully covered by the government. As a result, many individuals who cannot afford a private health insurance or expensive dental bills are left on long waiting lists on the public system if they want to see a dentist.
Statistics show, that, in Australia:
4 in 10 people delay or avoid seeing a dentist because of the cost
1 in 4 children (aged 5 to 10) have untreated decay in their baby teeth
1 in 25 people (aged 15 and over) have no natural teeth left.
Additionally, certain population groups really struggle to access dental care. These include people who are socially disadvantaged or on low incomes (such as refugees and individuals experiencing homelessness), people living in remote areas, and people with specialised health care needs.
This is a real shame because oral health diseases are largely preventable with regular check-ups at the dentist.
So what is the Pearlii Foundation (and what is a "Dental truck")?
We decided to do something to tackle this issue. Through the Pearlii Foundation, we donate 50% of our profits to community dental projects that will help vulnerable people and communities access dental care.
People living in some states and territories have generally poorer oral health than others. For example, it has been found that the prevalence of cavities in children were significantly higher in the Northern Territory and Queensland than other states and territories.
Dr. Jalal Khan, an ambassador of the Pearlii Foundation, has sought to fix this problem. In 2018, Dr. Khan purchased his very first dental truck, a fully equipped and operational dental clinic on wheels. Since purchasing the dental truck, Dr. Khan has been driving his truck to remote regions in Queensland and NSW so that he can provide dental care to those who need it.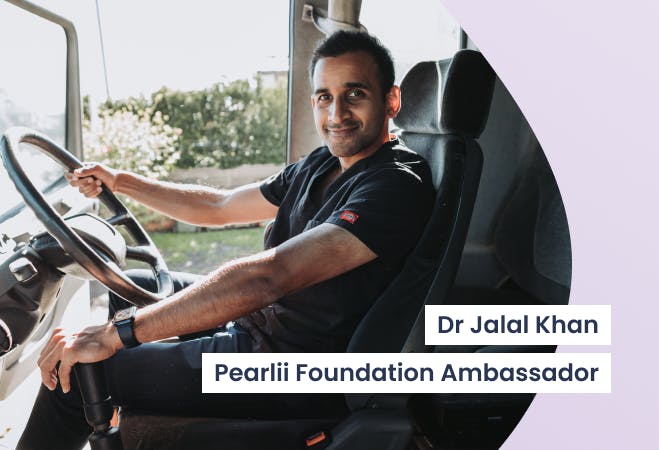 In an interview, Dr. Khan expresses that he finds his work in remote communities in Australia to be extremely fulfilling. By doing this job, he has been able to help individuals who have experienced years of teeth pain, fulfilled a dying man's last wish to eat his favourite food and helped a young mum living in the outback to conveniently get her fillings done. When asked about a memorable experience, he recounts:
"I once had a patient that was in palliative care in his 70s with only a few months to live. He was really struggling to eat steaks and sausages because of the dental pain he was experiencing in his lower mouth. It was upsetting him because he had only had a few months to live because of a cancer, and all he wanted to do was to "eat a steak".
In about an hour, I was able to do a few fillings and give his teeth a general clean. This helped to get him up and running for the rest of his days. He was so happy to comfortably be able to eat food for the rest of his days."
Building more dental trucks
At Pearlii, we've made it our mission to help build a whole fleet of Pearlii Dental Trucks. Our Pearlii Dental Truck will provide dental services to even more communities and locations all around Australia, so that many more people can receive the oral care they need. By 2023, we hope to have our first operational Pearlii Dental Truck!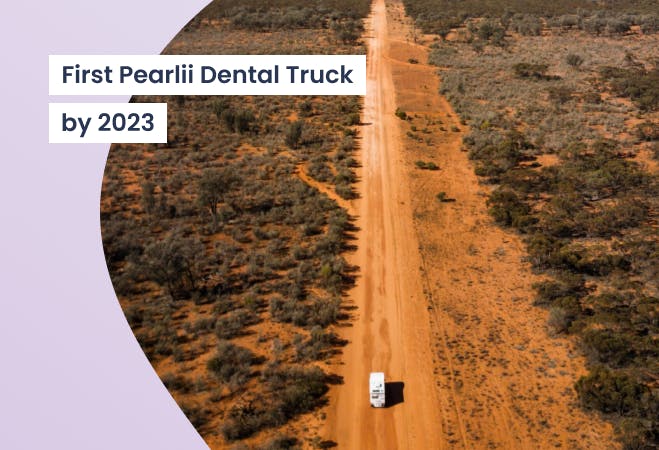 This is why Pearlii products are the perfect gift for your loved ones this Christmas. Not only can you gift someone sustainable oral health products that will help keep their smile healthy and bright, but you are truly giving smiles to others in need.