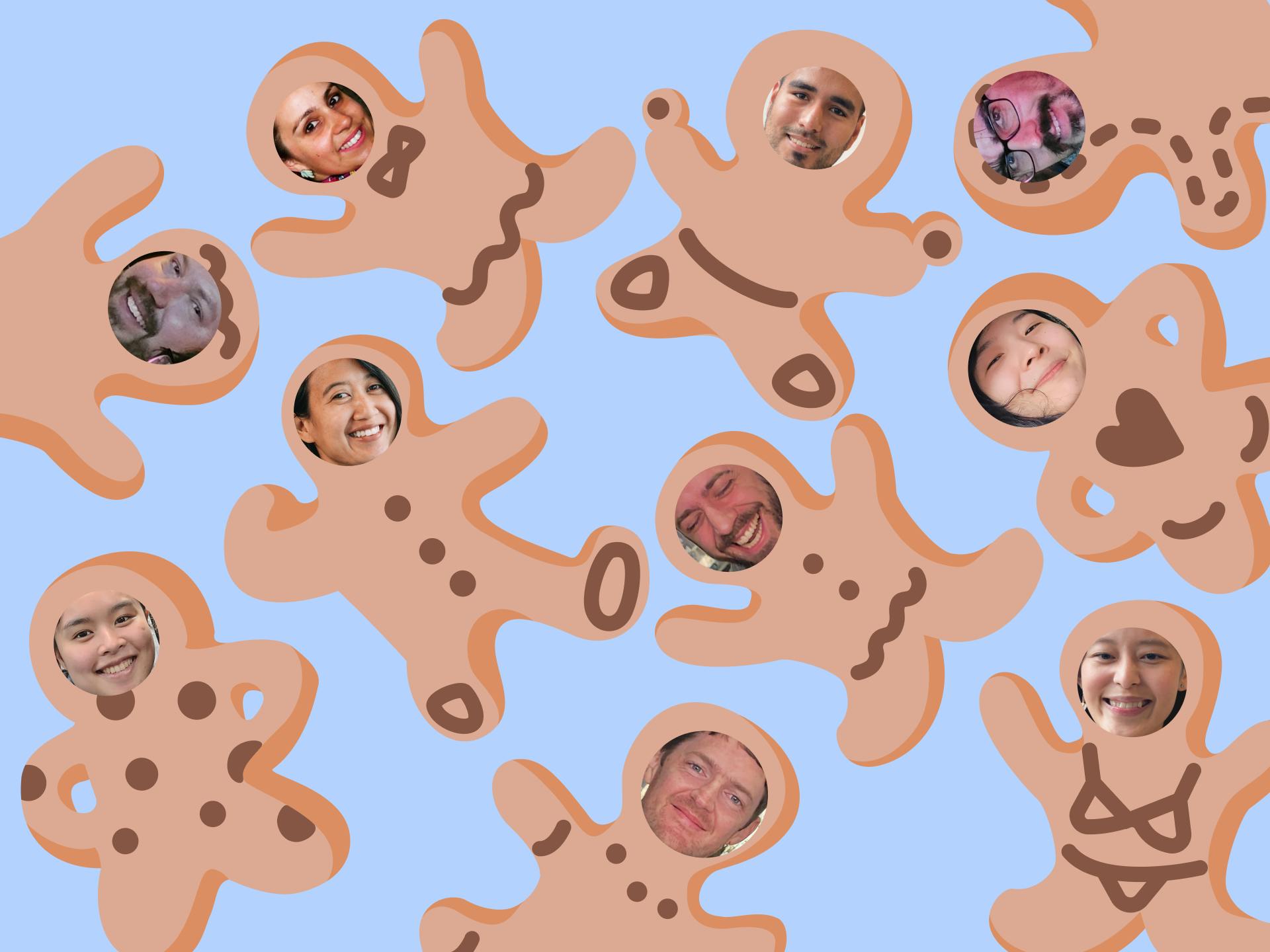 The Pearlii team's favourite holiday traditions
By Team Pearlii6 min read
Somehow, it's the end of the year already…
…and holiday season is so close, we can taste it!
At the Pearlii HQ lunch table, we got talking about what we all had planned for the upcoming break. And we all had different tales to tell.
That's because we're a diverse bunch, with many of us coming from all around the world.
From Spain to Taiwan, France, Colombia, Indonesia, New Zealand, the United States, and of course, Australia!
So we sat down with the team and asked everyone what some of their favourite end of year holiday traditions are.
Claudia (half of UX, and the carer in the team)
Coming from the tiny island of Singapore, my family and I didn't really celebrate Christmas growing up (the Lunar New Year that comes a couple of months after is a bigger festivity there). So when we moved to Australia, I was always a bit sad that I didn't get presents or a visit from Santa when all my friends at school did!
Now that we're all older, my family and I celebrate each year by having a big feast with a good ole Christmas ham and putting on some classic tunes ("All I want for Christmas" by Mariah Carey is a banger).
Since moving in with my partner this year, we're both really excited to put up our first Christmas tree together, having a few bevs and celebrating with our families and friends. 🍗 🍻
Color (our colourful, creative designer, all the way from Taiwan)
My parents separated when I was little, so we don't really celebrate any holidays. But something I treasure a lot is growing up with cousins, who are all similar in age (age differences are between 1-4 years, with another much younger cousin).
EVERY single one of them knows at least one musical instrument, except me. So a family concert becomes our Lunar New Year's Eve tradition. It always turns into a jamming session, with keyboard, guitar, vocals, violin, and even double bass. All genres covered, from classical, jazz, country, to pop.
This becomes my favourite memory of the holiday season, because I am the only one not doing any performances! (well, I can perform life drawing if anyone wants to watch…)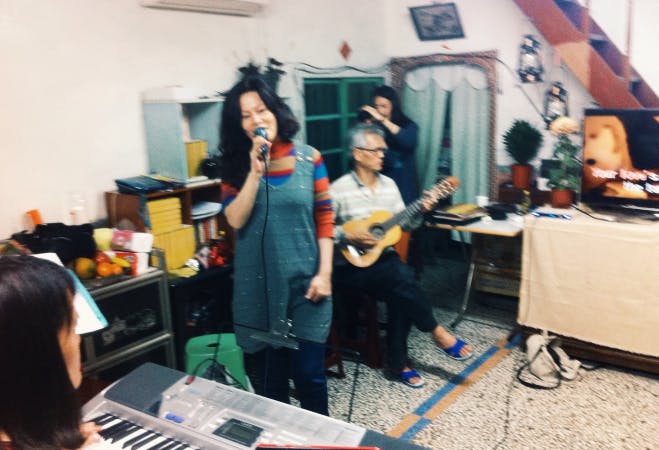 Mum singing karaoke with a live band…
Etienne (say bonjour to our favourite French software engineer)
For me, Christmas is really nice for the kids. It was a magical time for me when I was young, and I now enjoy it because my nephews/niece are present. As long as they believe in Santa, we like to dress up like him and surprise them, or leave a bowl of hot chocolate that will 'magically' end up empty when we are not around.
But THE most important is the meal of course. We did simplify it though, because the eight course meal we had as kids were too much (prawns, oysters, foie gras, beef, fish, cheese and the Bûche de Noël).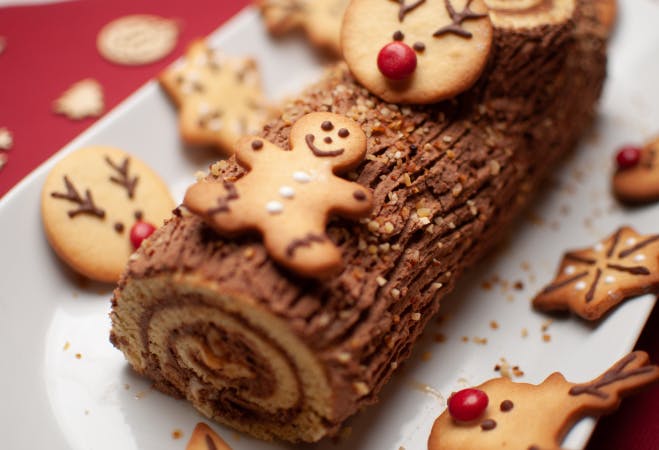 "The Bûche de Noël—or yule log—cake, is a French Christmas tradition that dates back to the 19th century. The cake represents the yule log that families would burn starting on Christmas Eve, symbolising the new year to come and good luck ahead. While no one is positive on exactly how the yule log turned into a cake, we think everyone can agree, it's a delicious tradition we never want to end".
Fredricia (leading marketing and sales, like a boss)
Before I came to Australia, our family would usually go to Christmas church services on Christmas eve. On Christmas day, I would always wake up to presents under the Christmas tree, that we would always open as a family. Followed by the whole family getting involved in preparing lunch.
We would always have my Dad's side of the family come to our house for Christmas lunch. Mandatory family pictures around the Christmas tree and in a little corner nook of our house.
Christmas jingles would always be playing in the background and of course a live piano mini concert by my Father.
I am so looking forward to Christmas at home this year!
Jhonny (our friendly Columbian software engineer)
One thing I really miss from my childhood is going to my neighbour's houses to attend that specific houses 'novena', which is a tradition that begins exactly nine days before the 24th of December, and runs every night until Christmas eve. So we visit different houses each night to pray, sing, and eat traditional Colombian Christmas food.
When we do the "novena", we pray in front of the "pesebre" of the house, which is a small town (some people make it really big) made of basic materials such as paper, paint, glue and small figures of religious characters or animals.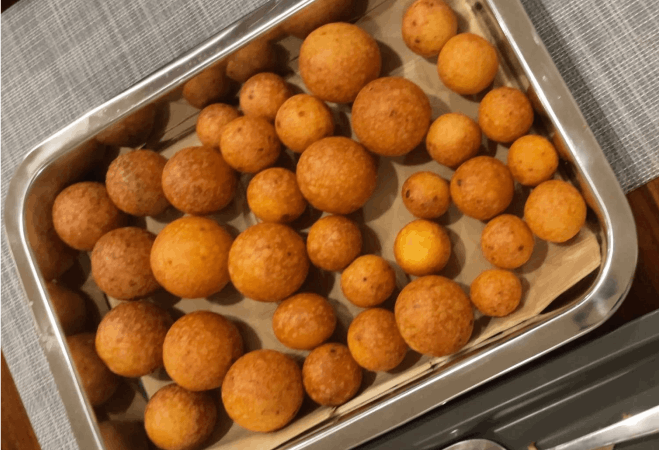 Colombian Christmas food - Buñuelos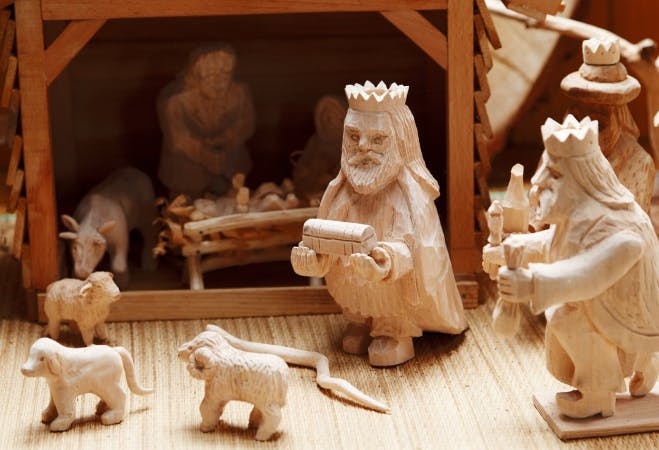 Pesebre - a small town made of basic materials such as paper, paint, glue and small figures of religious characters or animals.
Kylie (our favourite product manager, keeping us all on track)
Christmas has always been very magical time for me, but it is even more special now that I have a toddler. This is the first time she understands the concept and is very excited by all the Christmas lights and decorations.
Santa will visit us on Christmas morning and I can't wait to see her face when she opens up the 'Frozen' electric toothbrush she has been asking for.
Larissa (our dearest design lead, showing us the way)
My family spend Christmas Eve together. We always end the night singing Christmas carols. As the least musical person in my family - the only one who can't sing or play an instrument - this has always been my most dreaded part of the night! But it wouldn't be the same if we didn't do it.
Mark (the other UX half / sweet as Kiwi)
Some of my happiest memories as a kid come from Christmas time.
Christmas eve would come around and the excitement was unbearable. We'd leave out carrots and a bucket of water for any reindeer who might be passing by, and some biscuits and a glass of milk for the big white bearded fella.
The next morning my sister and I would rise with the sparrows, to find glitter sprinkled around the house (or magic dust obviously left by Santa), carrots half eaten, and leftover biscuit crumbs. We'd open a couple of presents from Santa, and then wait around for the 'cuzzies' and the rest of the family to come over - at which point we'd all share presents, feast on Dad's delicious cooking, and enjoy the day together.
Nowadays, as a "adult" and an orphan living in Melbourne, I try to head back to New Zealand for Christmas, where I enjoy watching my young niece and nephews experiencing the same excitement I once did. If I don't head back, my partner and I will escape Melbourne for a relaxing night far away from all the madness.
Sending a warm thank you to everyone who has supported us this year.
We hope you all have a wonderful holiday season, and smash your 2023 goals.