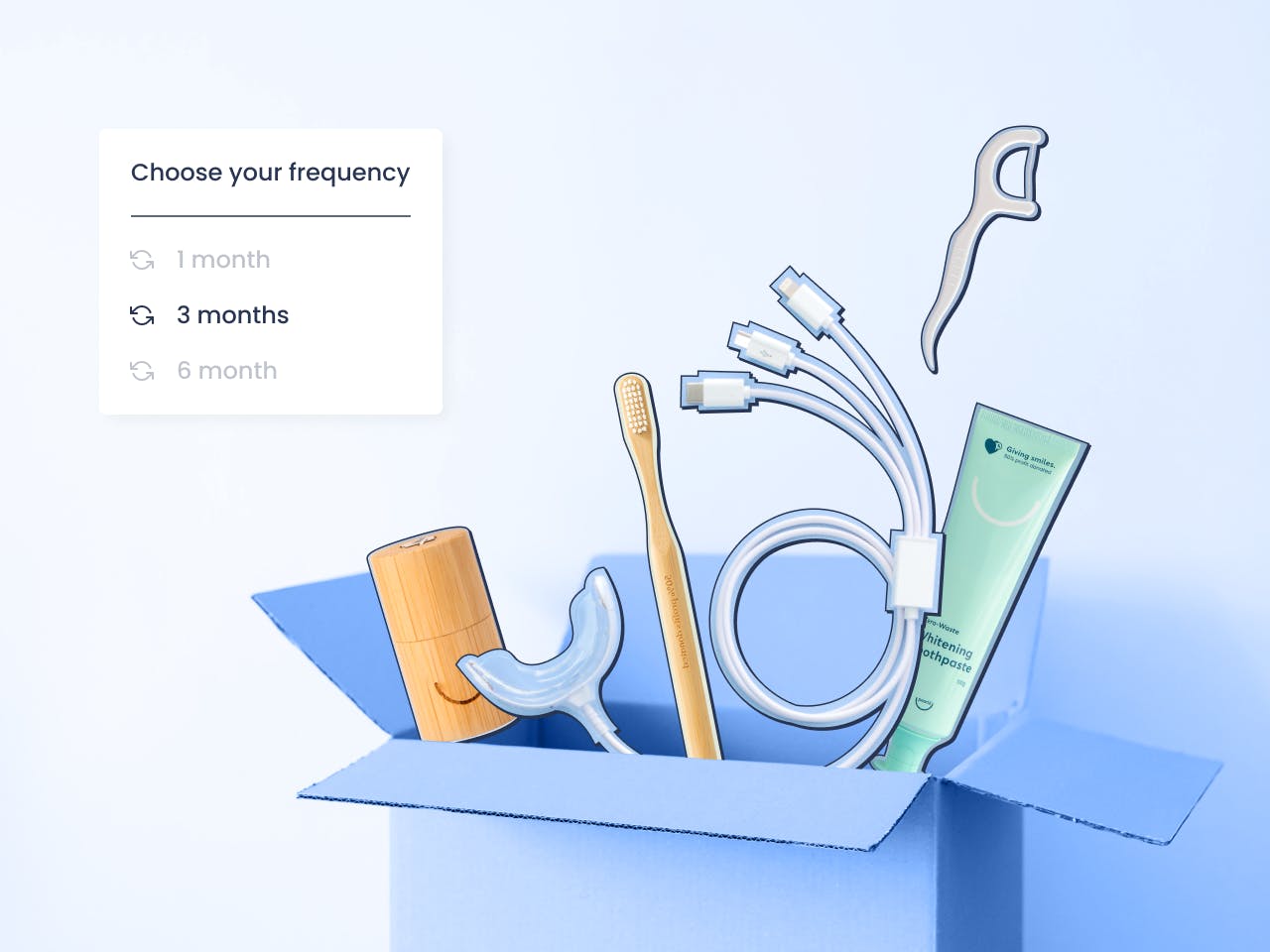 Why subscribing to an oral care routine makes sense
By 4 min read
Subscriptions to Pearlii products are now live!
We at Pearlii understand that maintaining good oral hygiene is extremely important for overall health and well-being. Which is why we've launched Pearlii subscriptions! Subscribe to your favourite bundles with the click of a button.
That's right. We'll make sure your oral care necessities are delivered to your door, right when you need them. You'll have the happiest and healthiest smile on the block, all year round.
Why subscribe to oral care products, you ask?
There are a number of benefits to subscribing to your favourite Pearlii bundle.
Subscribing to oral health care products is a convenient and cost-effective way to keep your mouth healthy, by keeping you on track with your oral health goals and routines.
Convenience
By subscribing to your favourite Pearlii bundle, you won't need to worry about running out of toothpaste, floss, or replacing your toothbrush (the Australian Dental Association recommends replacing your toothbrush every three months!).
With everything automatically replenished, ensuring you always have what you need, you can be confident you're achieving your oral health goals.
Improved oral health
Are you a forgetful flosser? A subscription will help you stay on top of your oral care routines, such as flossing, given you'll be receiving replenishments at your preferred frequency.
And with improved oral health care routines, you'll be better placed to prevent dental issues such as plaque build-up, cavities and gum disease. This can save you money on costly dental procedures in the long-run.
Better value for your buck
Aside from the long-term savings just mentioned, you'll also save money in the short term! That's because, for every order, you'll receive a 10% discount and free shipping.
Flexible frequency
You can have your items delivered to your doorstep at your chosen frequency, saving you the time and effort to go to the store to restock. And should you still have some toothpaste left in your tube when your next delivery is due, simply skip your next order, or select a new date for your order to be delivered.
Easy to cancel
The power is always in your hands. If you no longer want to stay subscribed, you can easily cancel your subscription with a simple click of a button.
Which Pearlii bundles can I subscribe to?
The following bundles are available now to subscribe to.
Essentials Pack
1 x Mosobrush
1 x Moso Dental Floss
2 x Zero Waste Whitening Toothpaste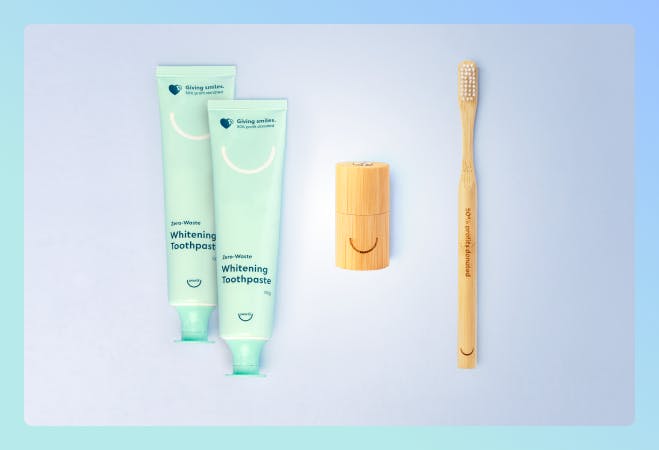 The Essentials Pack is perfect for you, you independent thing you, looking to make your daily oral care routine as simple and consistent as possible.
With this pack, you get the toothy essentials: toothbrush, toothpaste and floss, to last you the recommended three months. This is based on dentists recommending changing your toothbrush every three months, and also the recommended amount of brushing and flossing, being twice per day.
If you do happen to find yourself brushing or flossing less however (let's be honest, it takes an exceptional human being to floss twice per day), simply choose a longer delivery frequency, more suited to your own style and pace of life.
Twin Pack
2 x Mosobrush
2 x Moso Dental Floss
4 x Zero Waste Whitening Toothpaste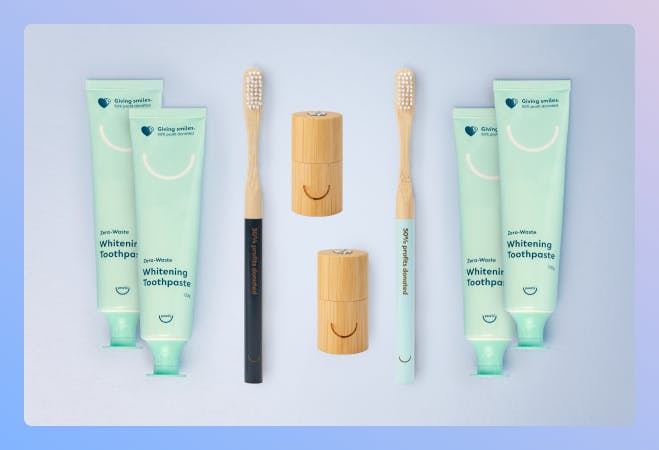 Next we have the Twin Pack, which is essentially the same as the Essential Pack, but suited for two people. This would be a good choice if you live with your significant other, your BFF, or maybe even a gift for your folks on their anniversary. Up to you (two)!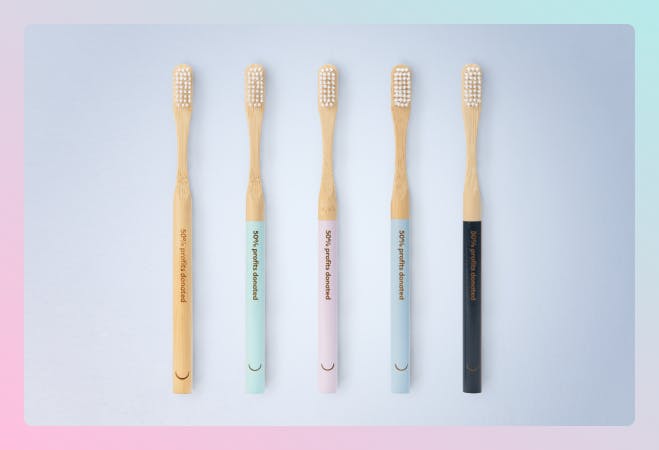 This could be perfect for anyone.
Maybe you're a family of five, and are looking for toothbrushes for everyone. Or perhaps the bundle is just for you, and you're wanting your yearly supply of toothbrushes, all delivered at once.
They're all individually coloured too, so no more picking up someone else's brush by mistake! 😬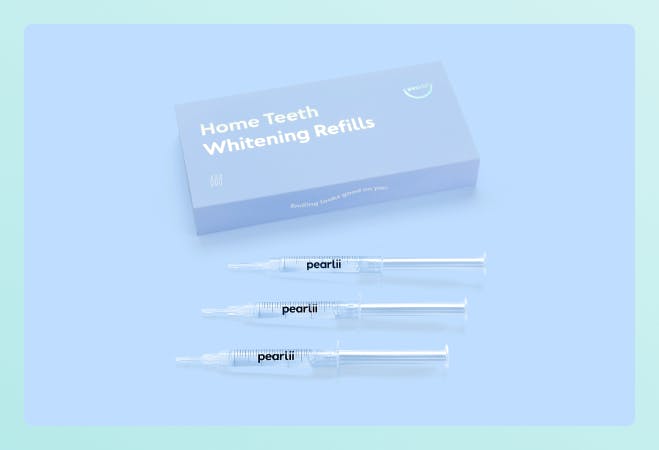 Need consistent refills for your Home Teeth Whitening Kit, to maintain the whitest teeth possible, all year round? Then this is the subscription for you!
Produced in line with Australian Dental Association safety standards, ensuring safe, pain-free, results - our whitening refills provide you with white teeth, for another three months.
But of course, the power is in your hands. If you prefer a longer period between refills, select a delivery frequency which best suits you.
Conclusion
Subscriptions have become a normal part of life in recent years.
They save us time, money, and help us keep on top of our routines, to make sure we're taking the best care of ourselves as we possibly can.
By subscribing to Pearlii's oral care products, you'll be staying on top of your oral care routines with minimal effort.
Set up your subscription today, and let us at Pearlii take care of the rest, so you don't have to.