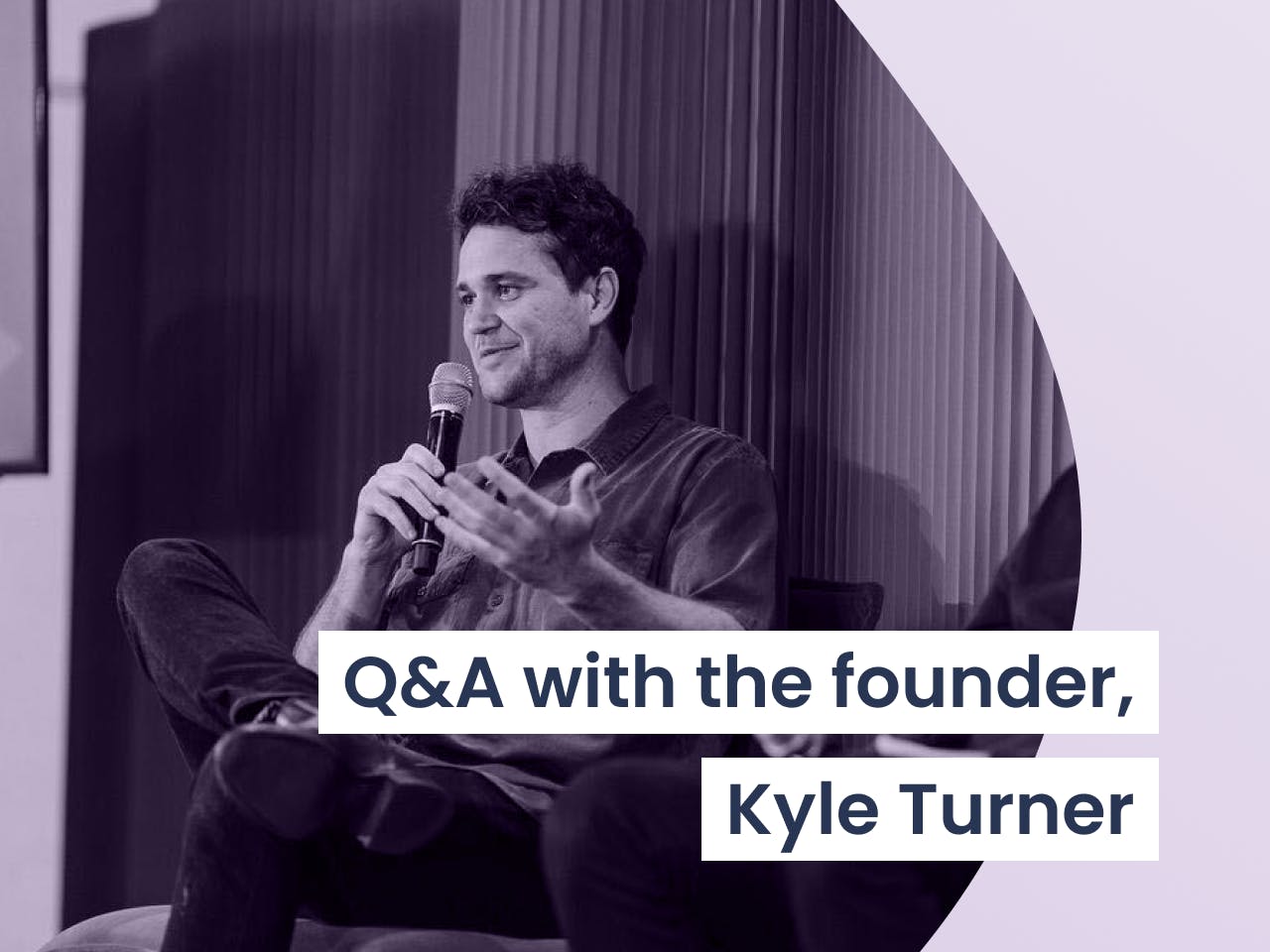 Q&A: Pearlii founder, Dr Kyle Turner
By 4 min read
Kyle is an epidemiologist and the founder of Pearlii. He sat down with Deirdre Fidge for a chat.
To begin, could you introduce yourself and describe Pearlii in 1-2 quick sentences?
My name is Kyle, I'm the founder of Pearlii, a dental startup in Melbourne that provides free dental check-ups using AI technology.
We also sell our own line of eco-friendly oral care products, with 50% of the profits donated to providing free dental care to First Nation Peoples, as well as other disadvantaged groups.
Great! Now for the longer version. Can you give us the company's story?
I'm originally from outback Australia, where dental services are generally scarce, but these services were completely out of reach for me as a child given that my family was quite poor.
And the result? Shit teeth.
This really upsets me because I now know as an adult, and an epidemiologist, how easy it is to prevent oral diseases with routine check-ups, and regularly brushing and flossing.
Sadly, millions of Australians can't afford or access a dentist, while many also have no idea about the importance of healthy teeth and gums.
Sadly, millions of Australians can't afford or access a dentist, while many also have no idea about the importance of healthy teeth and gums. Plaque bacteria are dangerous - they build up in your mouth and become a significant risk factor for heart disease, dementia, diabetes, birth complications, and many other diseases.
It all starts in the mouth!
I started working on Pearlii in 2018 because I didn't want any kid growing up with bad teeth. I knew that technology could help - we're now able to provide people with free dental check-ups and free oral health education through smartphones, at home and available 24-7.
Like many startups working through the pandemic, it's safe to assume it wasn't easy for you. What kept you going (and whatkeepsyou going) through the more challenging times?
Building a business is the hardest thing I've ever done. There have been many, many times when I thought Pearlii wasn't going to work, especially during Melbourne's COVID lockdowns, but for some silly reason I just kept going.
The reasons to keep going have compounded over the last few years. I now have a team to look after, customers, a board, investors, etc. but the initial motivation still lights a fire in my mind - that feeling of shame and embarrassment when I was a teenager, having stained and crooked teeth.
For years, I didn't smile showing my upper teeth.
I don't want any kid feeling like that about their smile.
What do you love about your team?
I probably shouldn't say this, but this wasn't always the case. It's taken years to cultivate.
I needed to learn how to find, hire, and manage good people. I needed to learn how to manage stress and anxiety. I needed to learn how to build a positive culture, figuring out little signals that reveal when there is an issue.
It's taken longer than I wanted, but I'm so proud of this team. They're all stars, brilliant at what they do, but even better, they're fun to work with. A lot of laughter around the office nowadays, which I'm very grateful for. My team is my favourite thing about Pearlii.
What does 'success' mean to you?
Goals evolve, but right now I'm laser focused on getting our first dental truck.
We're working hard to have our first Pearlii Dental Truck on the road in 2023, but there is still a lot of work to be done before that can happen.
The Pearlii App is wonderful on the prevention side, but there are still millions of Australians out there who need treatment, particularly within rural and remote First Nation communities, which is where I plan to send our trucks first.
My dream is to one day have a fleet of Pearlii Dental Trucks, funded through our software solutions and oral care products.
Thanks Kyle for taking the time to answer our questions!
Learn more about how Pearlii are achieving their Dental Truck goals: